Filter by weight loss category
Meet Ryan
"I lost 21 pounds in 10 weeks! I feel fantastic. I have more energy. I'm more motivated. My overall health and fitness is completely transformed. Max is a great full body workout. 14 minutes is all it takes."∞
Watch Ryan's Video
Meet Tony
"I lost more than half my body fat. I feel alive. To be 54 and in the best shape of my life is a pretty amazing thing."∞
Watch Tony's Video
Meet Bill
"I lost 42 pounds in 10 weeks. The Max Trainer was really simple to use and you feel it in your legs, core, arms; your whole body. I feel like I'm 18 again."∞
Watch Bill's Video
Meet Bobbi
"I lost 27 pounds in 10 weeks and I went from a size 10 to a size 4. Max Trainer takes all the guesswork out for you. As long as you follow the program you will get results. I feel like I'm 25 years old and I'm actually 45."∞
Watch Bobbi's Video
Meet Alex
"I lost 22 pounds in 10 weeks. It's a full body workout. Instead of just staying at a steady heart rate like ellipticals typically tend to do or a stair stepper would, interval training on the Max Trainer lets you skyrocket that heart rate up."∞
Watch Alex's Video
Meet Liz
"I was skeptical at first, but you know what, the Max Trainer is the fastest workout I've ever done. I have more energy so I can keep up with my baby. I just feel healthier."∞
Watch Liz's Video
Meet Erin
"I lost over 8% body fat in 10 weeks thanks to the Max Trainer. The Max Trainer tells you exactly what to do and how hard to work. You're getting your cardio, you're getting your heart rate up, your leg workout, upper body – it does it all."∞
Watch Erin's Video
Meet Phil
"I got ripped with the Max Trainer. The Max Trainer is the fastest, most challenging workout I've ever done. It's a full body resistance machine."∞
Watch Phil's Video
Meet Amy
"I dropped 6 percent body fat in 10 weeks. You get on the Max Trainer for 14 minutes and you get this great, full body workout. On a treadmill you don't get that. On the Max Trainer you're working everything all at once."∞
Watch Amy's Video
Meet Jay
"I lost 10 pounds and 4 percent body fat in 10 weeks. The Max Trainer is such a great machine. I've never seen anything like it. it gives me more time in the office, and with my family. 14 minutes is all it takes."∞
Watch Jay's Video
Meet Jill
"I thought I was in good shape, but I wasn't lean and toned. I used to run a lot, but my knee was starting to bother me, so I needed something very smooth. I lost 12.5 pounds in just 10 weeks."∞
Watch Jill's Video
"The end result is a strong, lean body."
- Audrey Allure

Ready for a challenge.
Ready for a change.
The Bowflex Max Trainer was built to deliver a full-body, low-impact interval workout in just 14 minutes. MAX's unique design provides infinite challenge, so you'll never outgrow it and always have the challenge you desire. Every MAX workout is built around YOU. Tell MAX a little about yourself and you'll instantly receive targets tailored to your fitness level, age and personal statistics.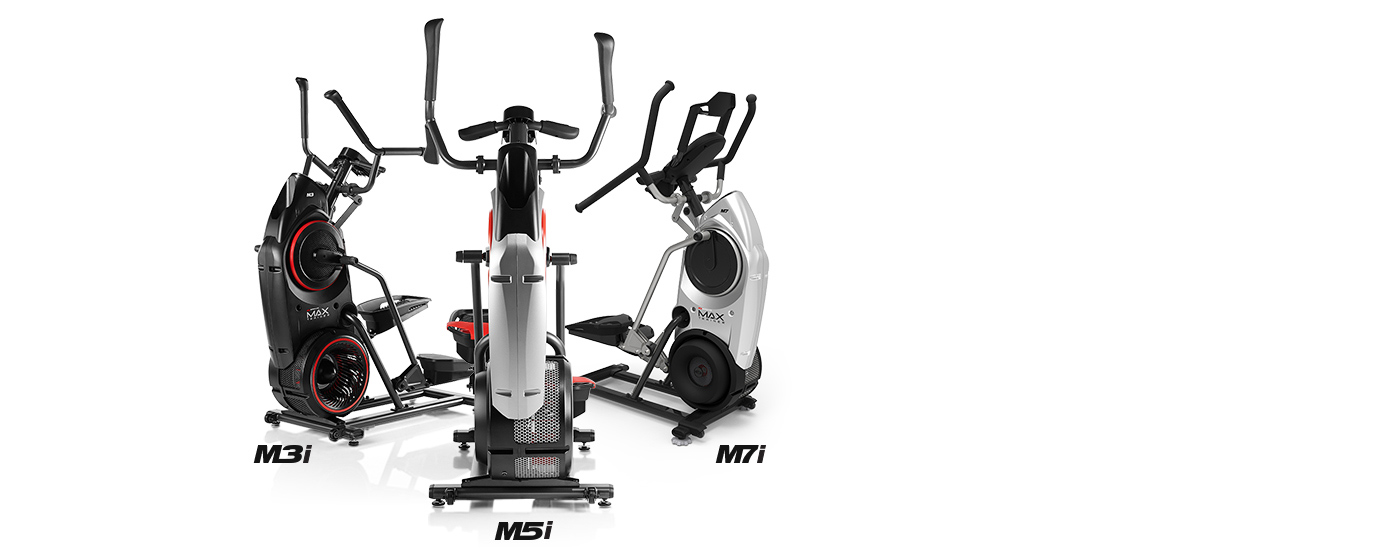 Max Options. Max Performance.
Compare Max Trainer
The most effective full-body workout in 14 minutes guaranteed.
Compare Models