Make the most of every workout.
The BowFlex® Max Trainer® M8 machine is based on the popular Max Trainer® M7 model. The M8 features enhanced dual-mode LCD/LED screens, multi-grip dynamic handles, aerobars, 20 resistance levels, and a premium media rack. The Max Trainer's unique burn rate display motivates you by setting targets to help you achieve your goals - short bursts of effort followed by longer periods of rest - so you work out smarter, not harder.
The M8 burns, but the M8 also learns thanks to the JRNY™ App featuring dynamic coaching from "Max".* As you train, Max speaks to you, coaching and adjusting to your needs as you maximize calorie-burn in every workout!*
* JRNY™ subscription required.
JRNY™ is available in English language only.
M8 console

Console with magnetic media rack (tablet not included)

M8 Fan

M8 Pedals
Product Features
Compatible with JRNY™ app for phones/tablets.

Larger repositioned console

Magnetic media rack for tablet or smartphone

USB charging port

Bluetooth® heart rate compatible

Enhanced color scheme

20 levels of resistance

Enhanced dual-mode LCD/LED screens

Unique burn rate display

Connectivity for up to 4 individual users

Multi-grip, dynamic handles

Heart rate monitor (integrated contact grips)
Full Specs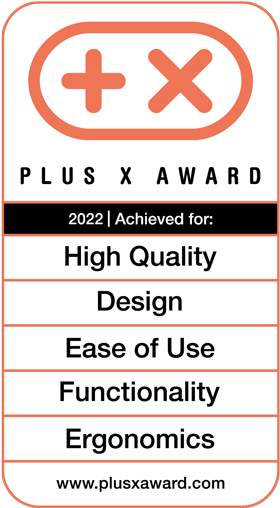 Award-Winning Design
The Plus X Award is one of the largest innovation awards for technology, sports, and lifestyle. The BowFlex® Max Trainer® has been awarded a quality seal across five different categories.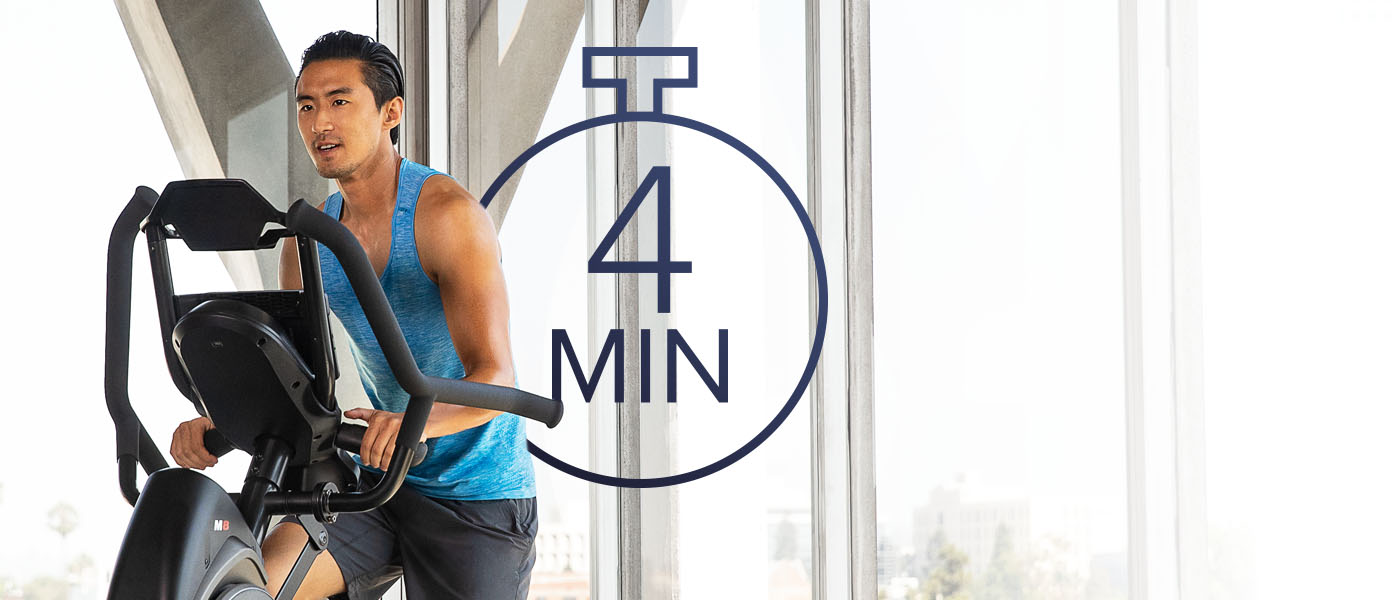 Less Time,
Max Results
Research tells us that "lack of time" is the #1 barrier to working out. Whether you've got 4 minutes to burn or 30, Max gives you the cardio benefits of a much longer workout in less time.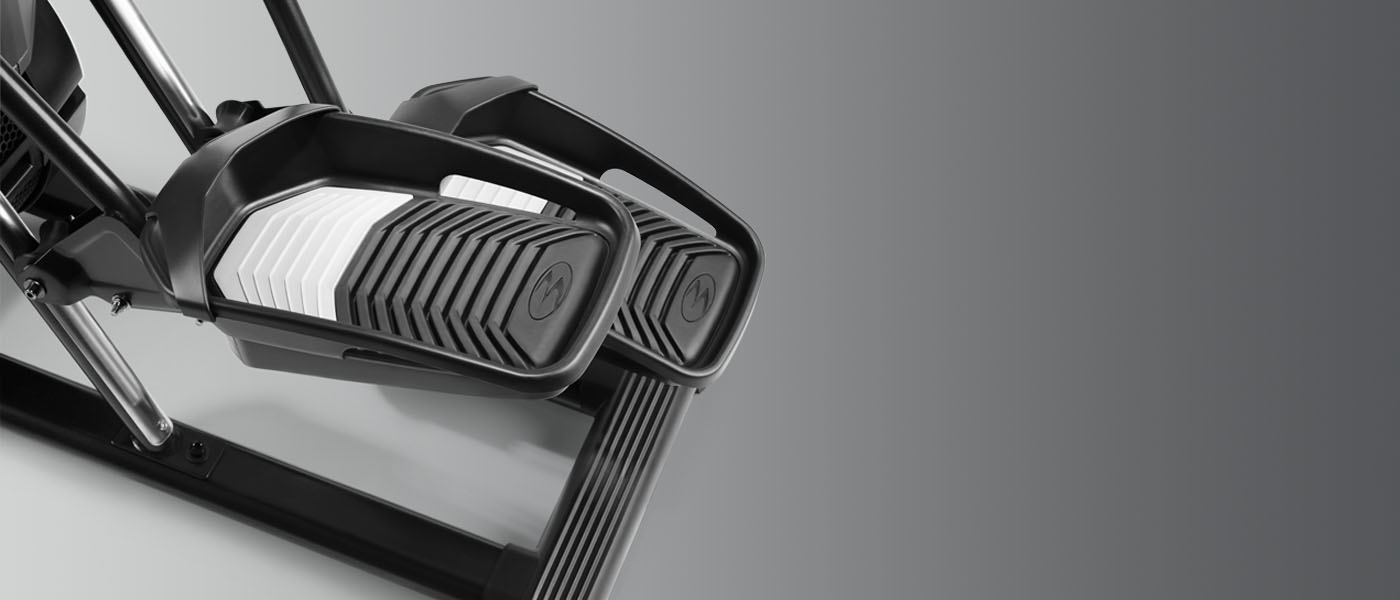 Max Muscle Activation
Max's unique motion can provide greater activation of the upper body muscles than an elliptical.‡
‡ 2013 study comparing muscle activation for tricep, bicep, anterior deltoids, and pectoralis major.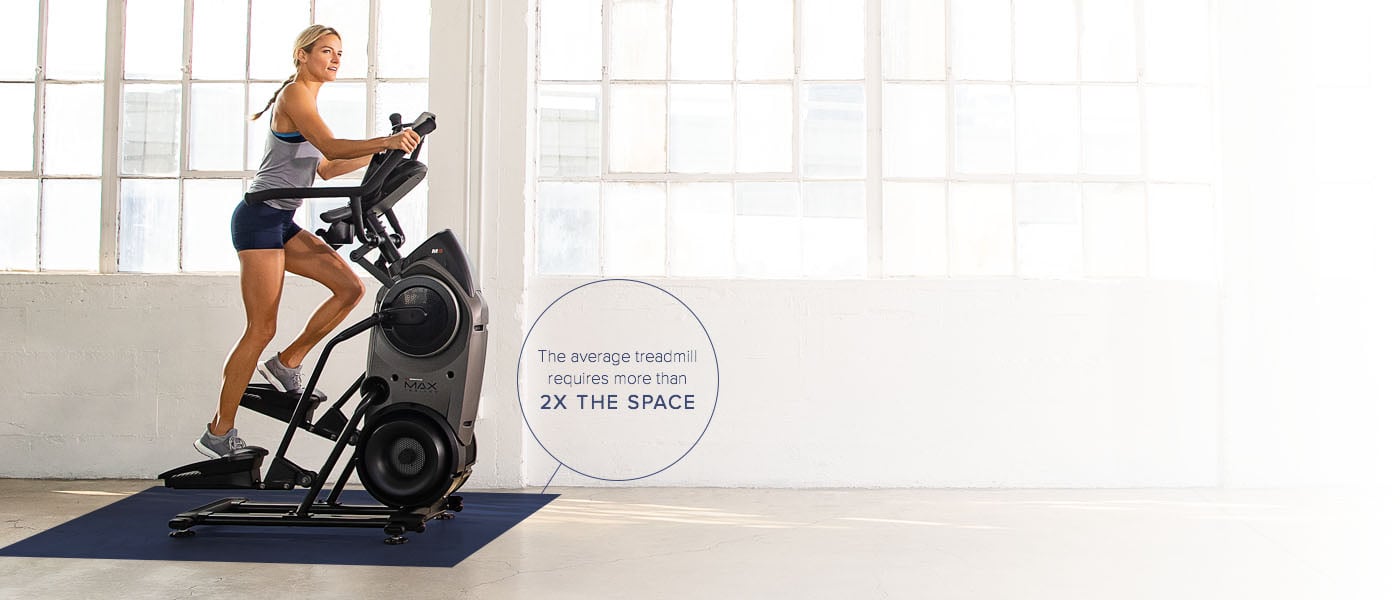 Compact Design
At a fraction of the size of most ellipticals and treadmills, the BowFlex Max Trainer is the epitome of form meeting function. The Max Trainer's small footprint means you can get a gym quality workout in nearly any room of your home.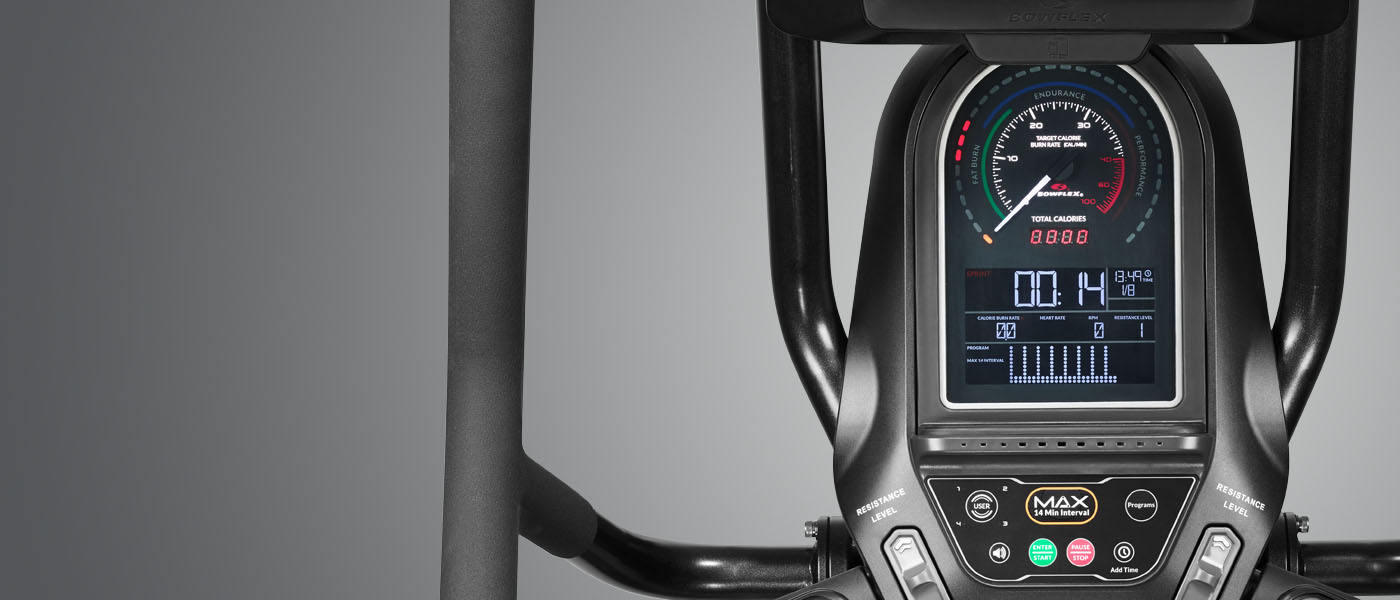 Max Motivation
MAX's unique BURN RATE display puts you in control, showing you how many calories you're burning every minute and setting activity level targets throughout your workout. It's an incredibly motivating tool that pushes you to challenge yourself in every workout.
1 This offer's availability is subject to change without notice. At end of free trial, JRNY membership automatically renews at current membership rates until canceled. JRNY is available in English language only. Manage or cancel your membership directly from your Apple ID or Google Account.