"These #bowflex are my new bestfriend #fitness #tryingtogetthatsummerbody..."
- Duane via Instagram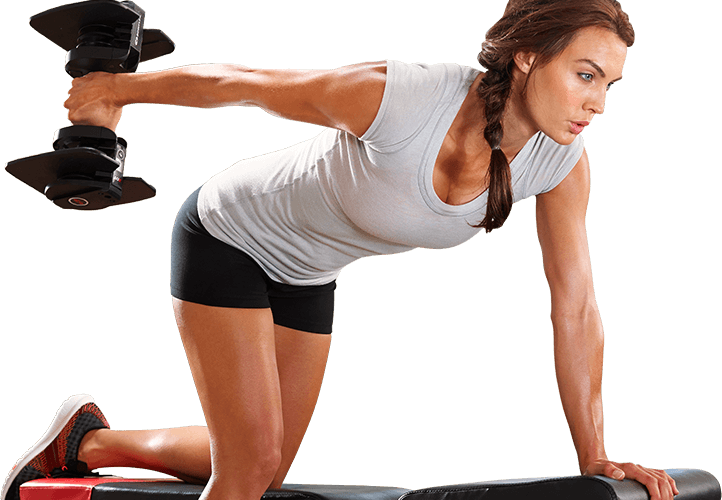 Build Muscle. Get Toned.
What Makes Bowflex Resistance Different?
Think you're tied to a whole rack of dumbbells at a gym?
Think again. Do the same variety of exercises at home with just 1 set of adjustable dumbbells.
How It Works
Old School Strength with Cutting Edge Technology to Provide Dramatic Results.
Whether you choose our best selling 552i dumbbells or our top of the line 560 dumbbells, you'll be able to select the weight you want with the turn of a dial. Bowflex® SelectTech® Dumbbells unique locking mechanism works like the tumbler in a safe, locking in the weight you select and leaving behind the weight you don't.
Compare Models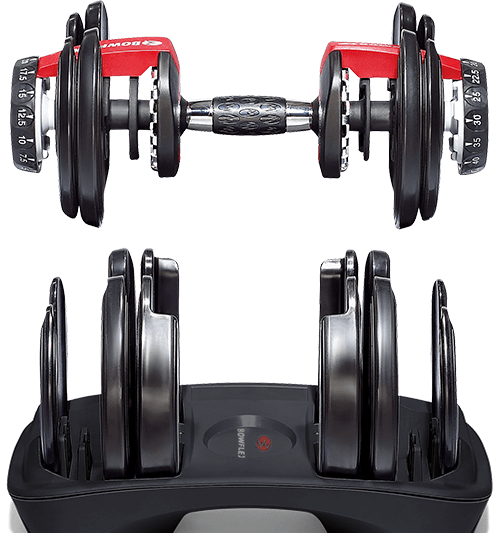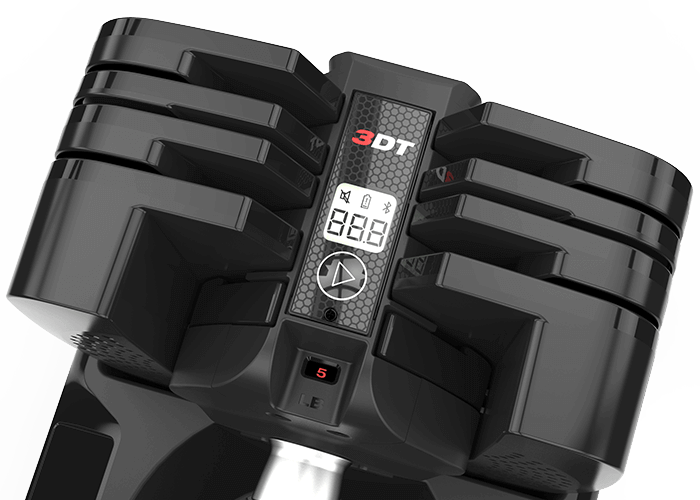 An Entire Rack of Dumbbells
Any time. Any place.
Bowflex® SelectTech® Dumbbells replace an entire rack of weights in a compact design that fits into the corner of any room. Plus, with free training apps for the entire family of SelectTech® Dumbbells, you'll have access to programs coaching, and motivation, without the price of a personal trainer. Bowflex SelectTechs are pretty smart...for a dumbbell.
Free Training App
Want More Exercises?
Free tips, techniques and full body exercise programs are available for each SelectTech® Dumbbell to help you achieve the best results. Stay motivated and track your progress. Get unique workouts for every single day for 6 weeks. No repeats. No boredom. Big results!
Learn More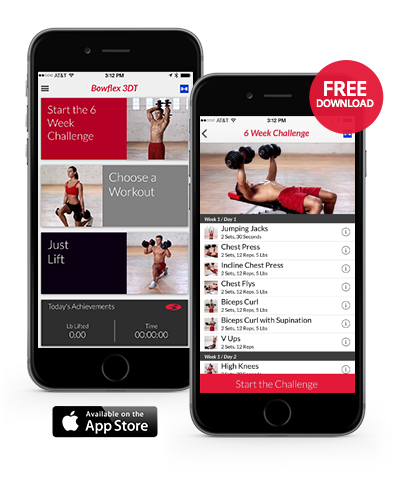 The Variety You Need.
The Exercises You Want.
Watch These How-to Videos
Here are a few of our favorite dumbbell exercises to help you get tight abs, firm legs, sculpted arms and a strong chest.
See More Videos
A Full Set of Kettlebells
A Complete, Full-Body Workout
The Bowflex® SelectTech® 840 adjustable kettlebell provides six different weights in one compact design, adjusting from 8 to 40 pounds. New to kettlebell training? No problem. Follow along with our exercise library to help master perfect kettlebell form. Access 24 trainer-led exercises that focus on foundational kettlebell techniques and best practices.
See More Videos