"I am the happiest I have ever been. I am in the best shape of my life."
- James Souza, Real Bowflex® Home Gym User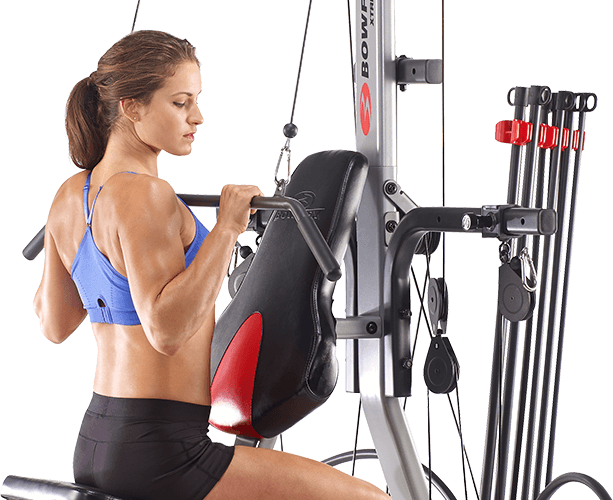 Make every rep count
What Makes Bowflex Resistance Different?
Unlike traditional machines, all Bowflex® home gyms utilize advanced resistance technology that doesn't rely on gravity. As a result, Power Rod® gyms eliminate inertia, making it impossible to 'cheat' your way through an exercise while reducing strain on the joints and tendons. For efficiency, safety and results, no free weight system or weight stack machine even comes close.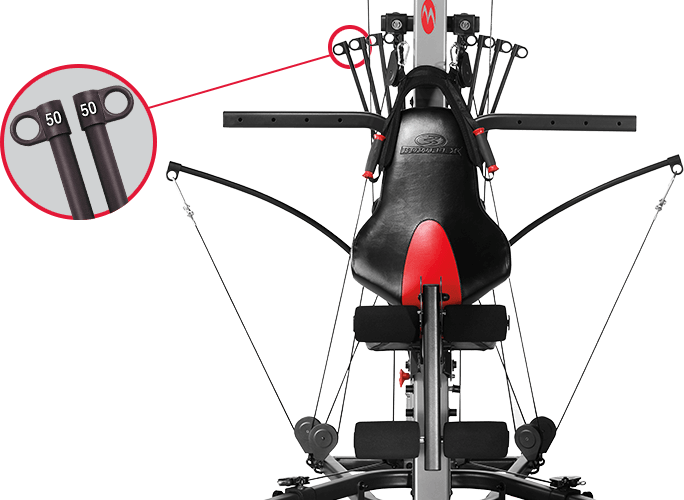 Power Rod®
Technology
The Secret of Our #1 Selling Home Gym
The progressive resistance of Power Rod technology serves two important purposes. First, it creates less resistance at the start of every exercise (where you're weakest) to reduce strain on your joints. Second, it gradually increases the resistance throughout each exercise to push you to your absolute limit and maximize results. It's one of the smartest and safest strength training solutions ever created. Combined with our versatile cable pulley design, Power Rod technology delivers unlimited exercise variation and customization.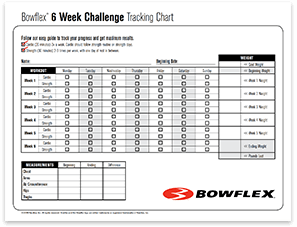 The 6-Week Challenge Chart helps you stay on track, day by day, week by week so you can achieve your fitness goals.
Download Now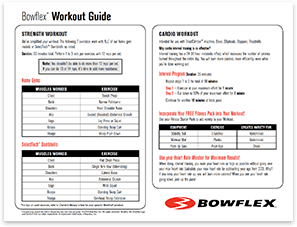 The Bowflex® Workout Guide gives you a simple strength and cardio workouts to follow. Use with equipment and any Bowflex® home gym!
Download Now
free workout guides
Achieve Dramatic Results in Just 6 Weeks
Lose weight, build muscle, increase energy – 20 minutes a day, 3 times a week. Simply use your Bowflex® home gym and work out for up to six weeks.∞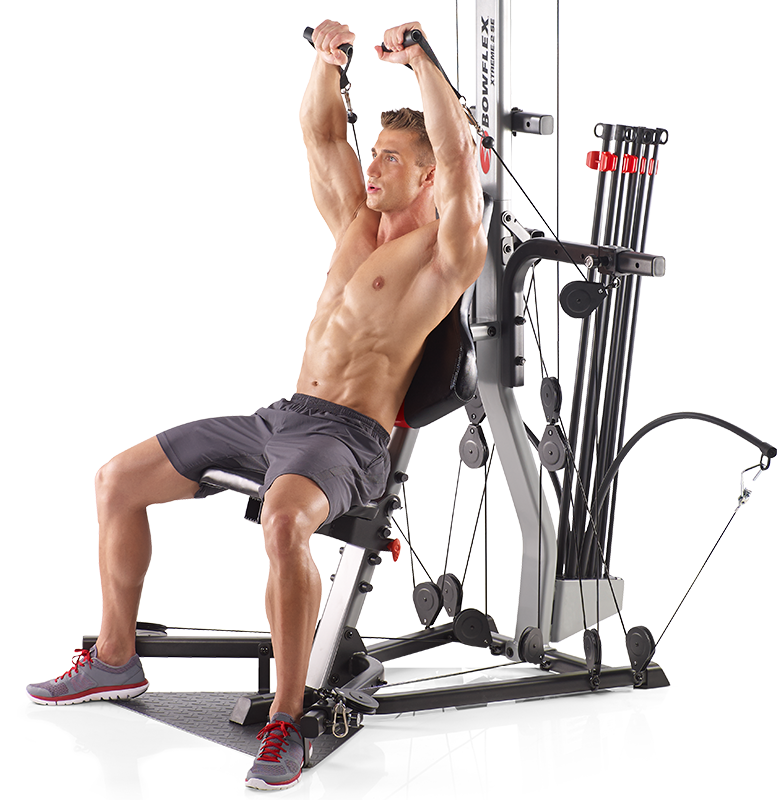 Resistance Training
10 Benefits of Resistance Training
With resistance training, any Bowflex® home gym can help you:
Build stronger muscles and a leaner body
Increase your metabolism
Reduce your body fat
Increase your energy level
Reduce back pain
Reduce joint pain
Increase HDL (the "good" cholesterol)
Increase your bone density
Increase your speed of digestion
Reduce your blood pressure

Be Strong.®
70 + Exercises
Build confidence and boost your energy with a Bowflex® home gym.
Learn More