World-class cardio that challenges your best effort.
Elevate. Explore. Entertain.
Ever felt like you're on a dreadmill? Us too. Bowflex Treadmills take an entirely different approach. We remove the dread by challenging your best effort, entertaining your escapist needs, and keeping you accountable for the long haul. Gone are the days of your treadmill collecting dust. Now, it's collecting mile, after mile, after mile.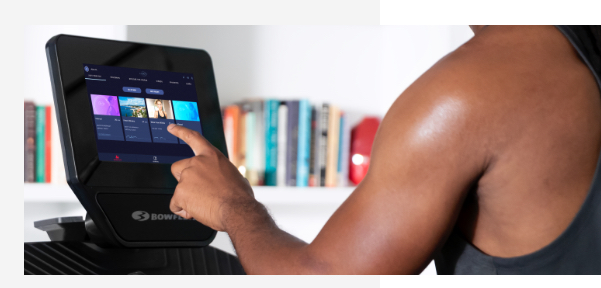 Individualized workouts.
The JRNY® digital platform uses machine learning to create virtually an infinite number of personalized workouts. Experience curated workouts and entertainment options that stream while you're being coached. JRNY Membership required.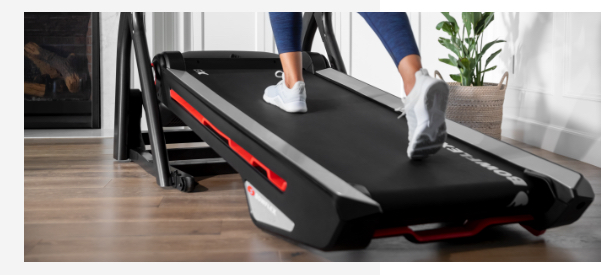 Sky-high incline control.
Walk, jog, or mad dash with up to 20% incline* on an extra wide running path that simulates the high roads…and the low ones too.
* 20% applies to T56 only.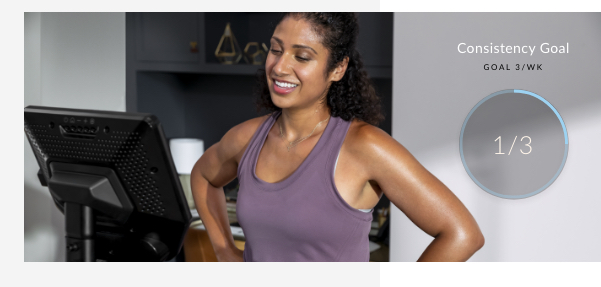 Track metrics. Torch milestones.
Bowflex Treadmills keep you moving forward with your fitness journey. Experience voice-coaching that guides you through new and evolving goals. Track your progress with metrics, rewards, and personal bests. JRNY Membership required.
Discover what motivates you with the JRNY® experience.
The JRNY® digital platform provides tailored features for 1 year, completely free. Once your free trial ends, unlock all the benefits with a JRNY® Membership.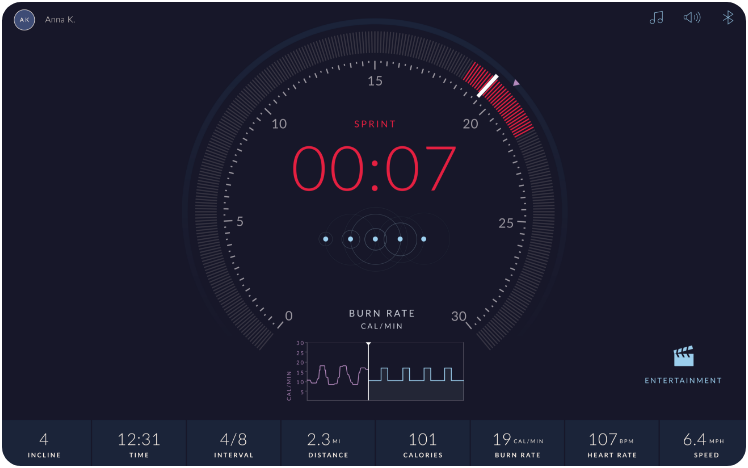 Voice-coached individualized workouts.
Tailored workouts that learn and adapt as your running improves.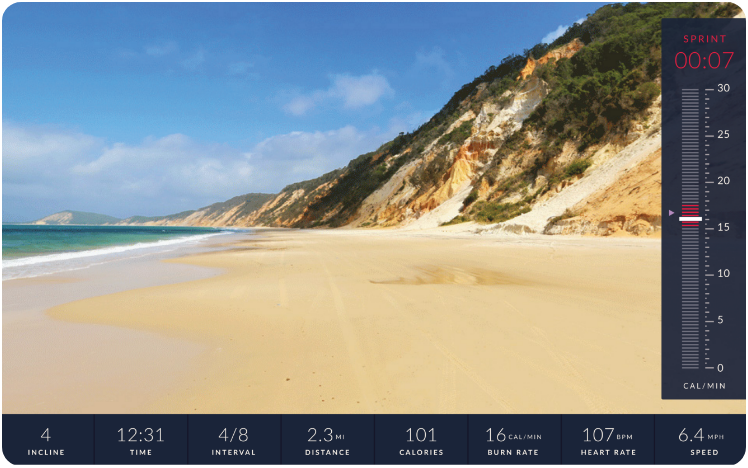 Explore the world.
50+ destinations around the world you can see at your own speed.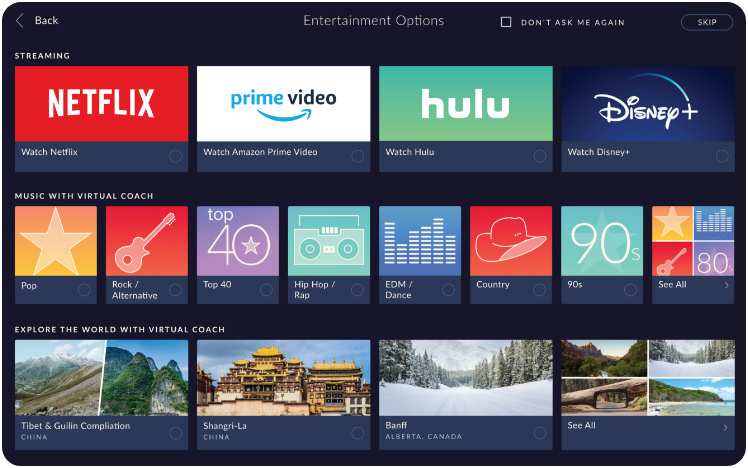 Streaming entertainment.
Binge your existing Netflix, Hulu, Amazon Prime Video, and Disney+ accounts.2
Watch Video

Four terrific treadmills.
Because we don't tread lightly.
Choose the Path that Fits You Best
Scroll to View All Treadmills
Swipe to View All Treadmills
Features

Treadmill 56

Treadmill 25

Treadmill 18

BXT 128

Video

JRNY Membership
1 year membership included
1 year membership included
1 year membership included
1 year membership included
JRNY Membership Access1
Built-in Adjustable 22" HD Touchscreen Display
Built-in Adjustable 10" HD Touchscreen Display
Built-in Adjustable 7" HD Touchscreen Display
Via your own smarthphone or tablet
Connectivity
Streaming Entertainment2
Max Incline
20%
15%
15%
15%
Max Speed
20 kph
20 kph
20 kph
20 kph
Extended Incline Handlebars

Learn More

Learn More

Learn More

Learn More

Learn More