Currently only available in Europe
Product Overview
Built-in JRNY™ experience on HD touchscreen. Membership required for full JRNY™ experience.
10" interactive console
Adjustable HD touchscreen (Wi-Fi connection required)
0 – 20 km/h
-5% – 15% motorized incline
56 cm W x 152 cm L running path
Comfort Tech™ deck cushioning
SoftDrop™ folding system
Bluetooth® enabled for smart devices and heart rate monitors (Heart rate armband included)
World-class cardio that fuels your runner's high.
Make a run for it with Treadmill 25, the adventurous cardio experience that challenges your best effort, entertains your escapist needs, and keeps you accountable for the long haul. Walk, jog, or mad dash from one daily challenge to the next…all from the comfort of home.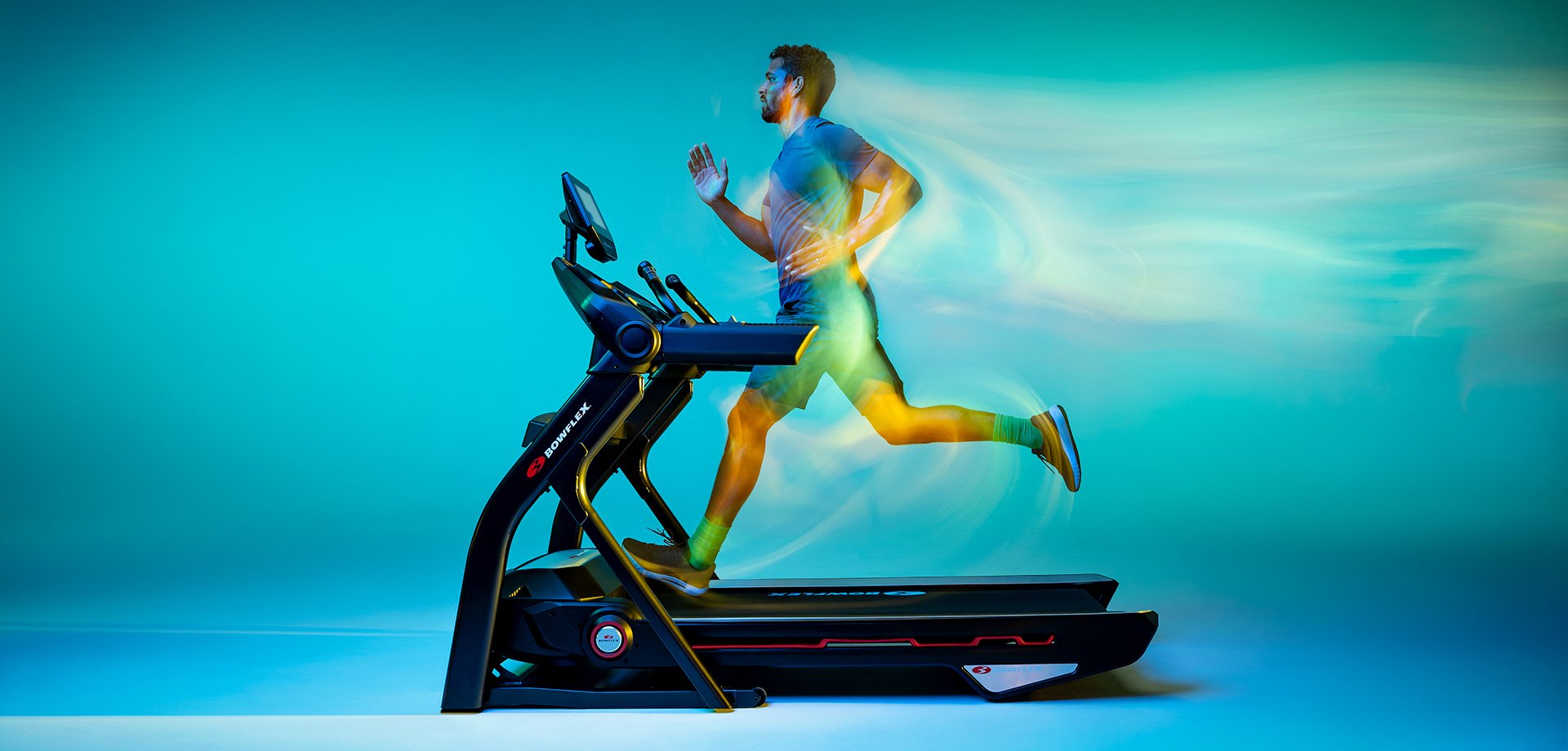 High performance cardio for high performance needs.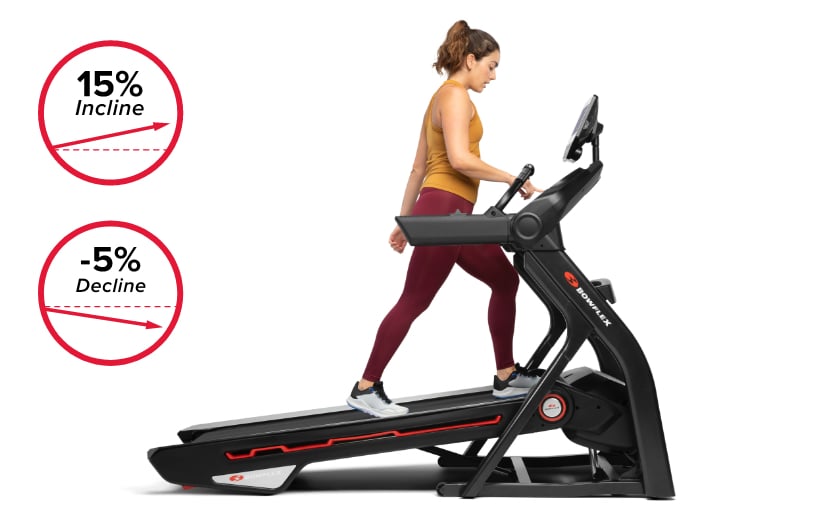 Head for the hills with sky-high incline.
Elevate your running experience with high performance incline. -5% to 15%.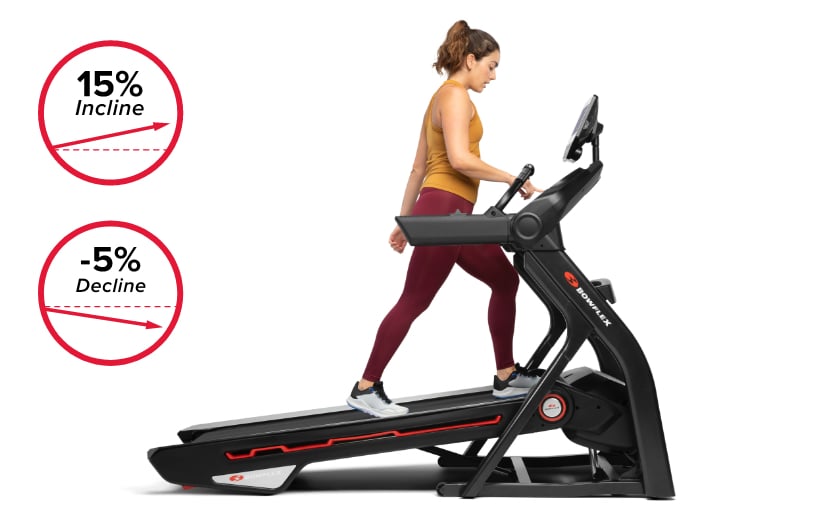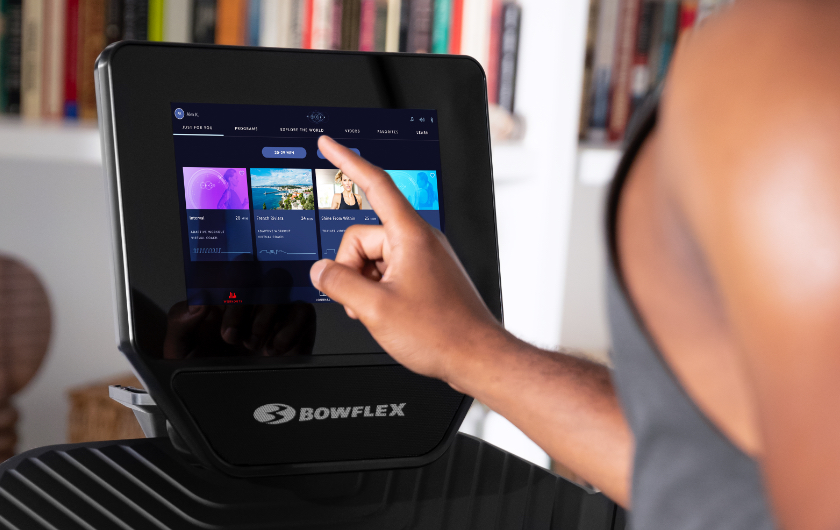 Adaptive workouts get harder as you get fitter.
Experience daily tailored workouts that automatically adapt as your fitness improves. JRNY Membership required.
See JRNY in action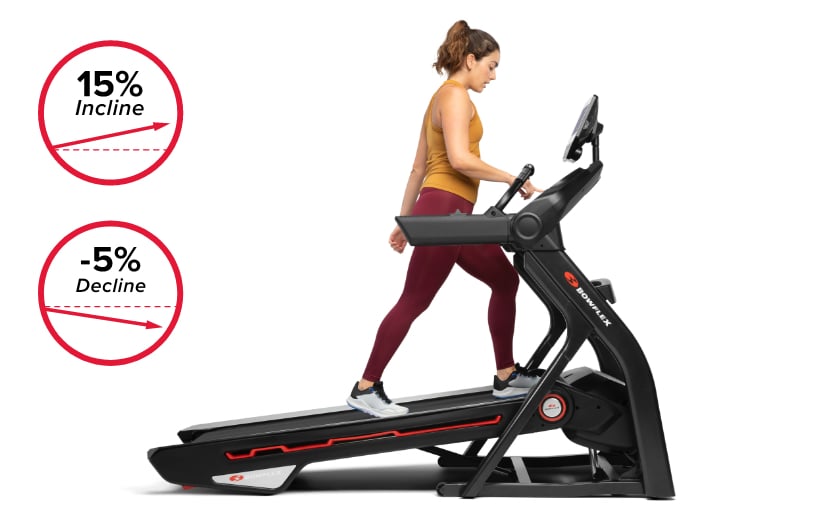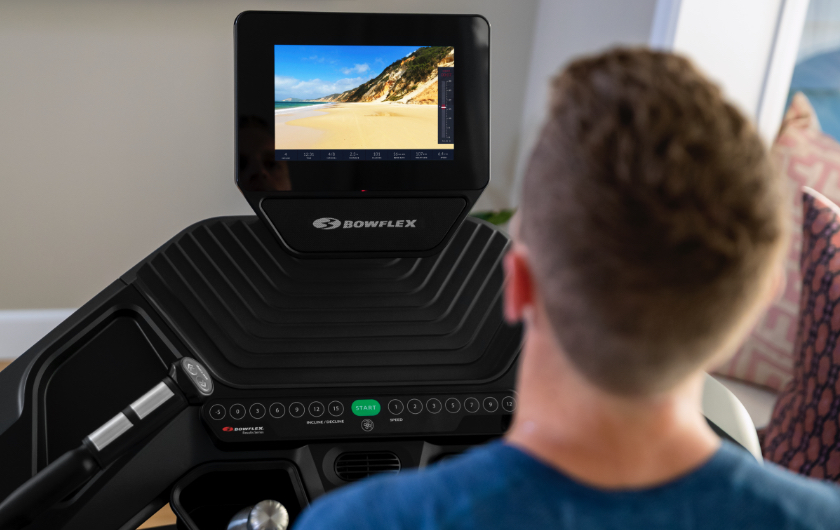 Outdoor adventures...from your living room.
Hike, run, or sprint through 200+ scenic destinations around the planet. JRNY Membership required.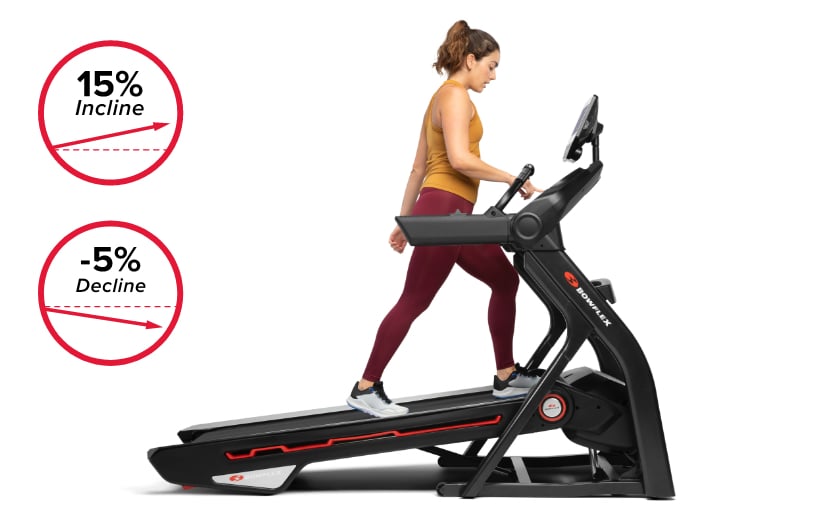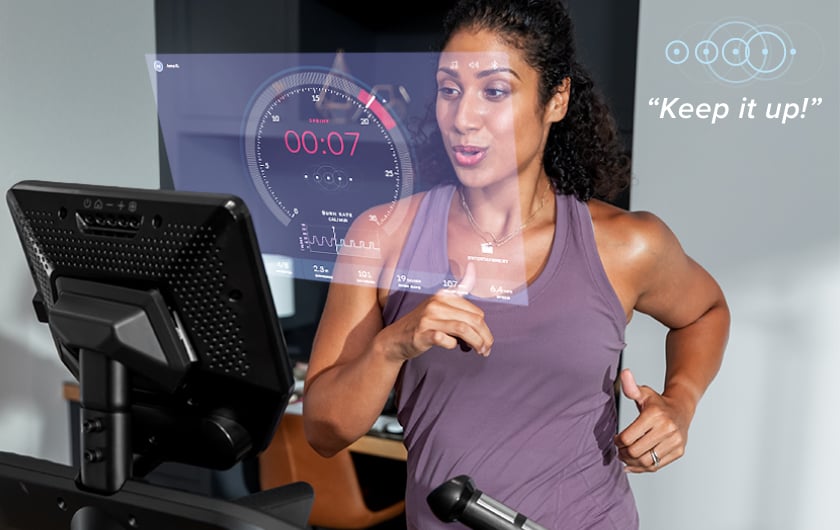 Super-friendly virtual coaching.
Follow along with clever, structured coaching that guides you through the highs...and lows of every workout. JRNY Membership required.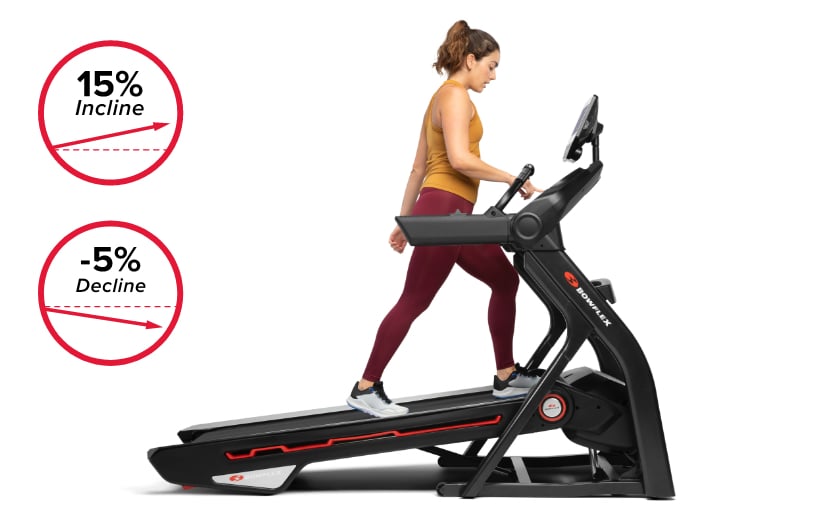 Stream your favorite shows.
Stream your favorite shows. Layer custom workouts on top of the best shows from Netflix and Amazon Prime Video. JRNY Membership required. Streaming subscriptions not included.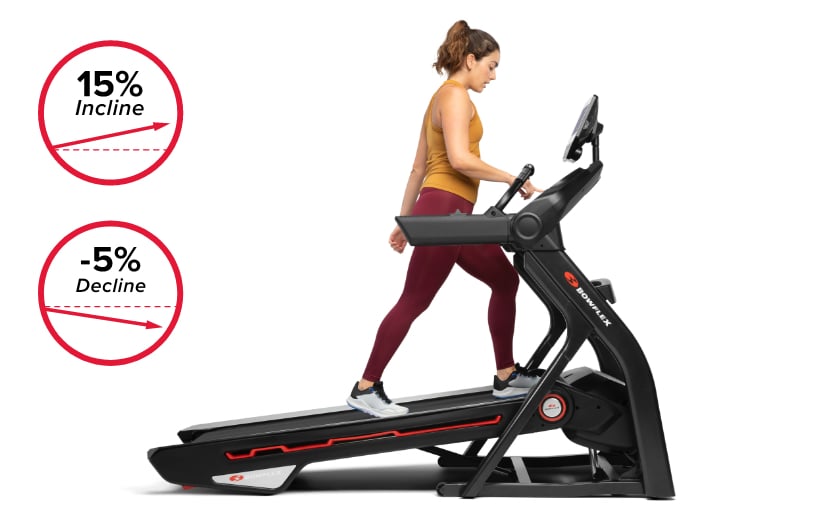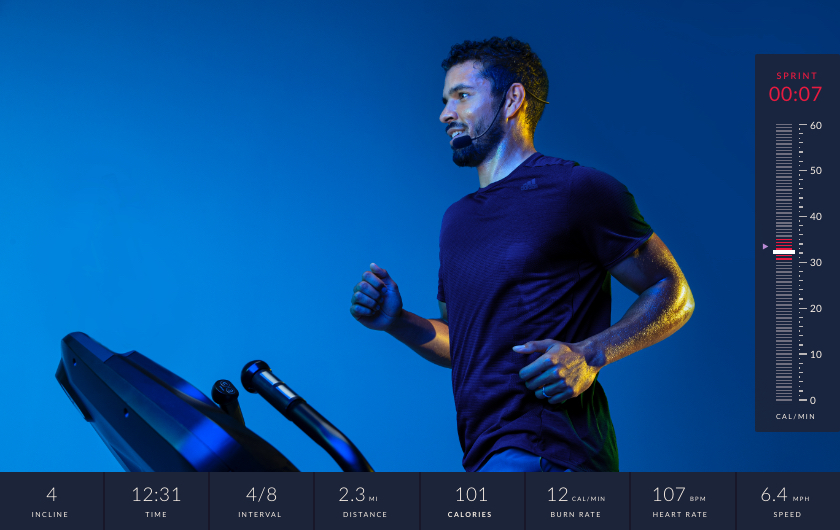 Trainer-led videos that don't scream at you.
Choose a trainer who inspires you for the days you need an additional pick-me-up (off the floor). JRNY Membership required.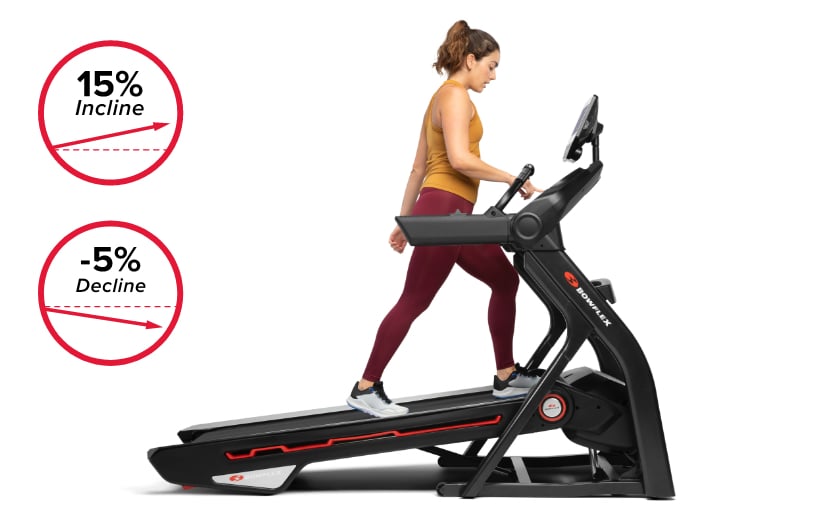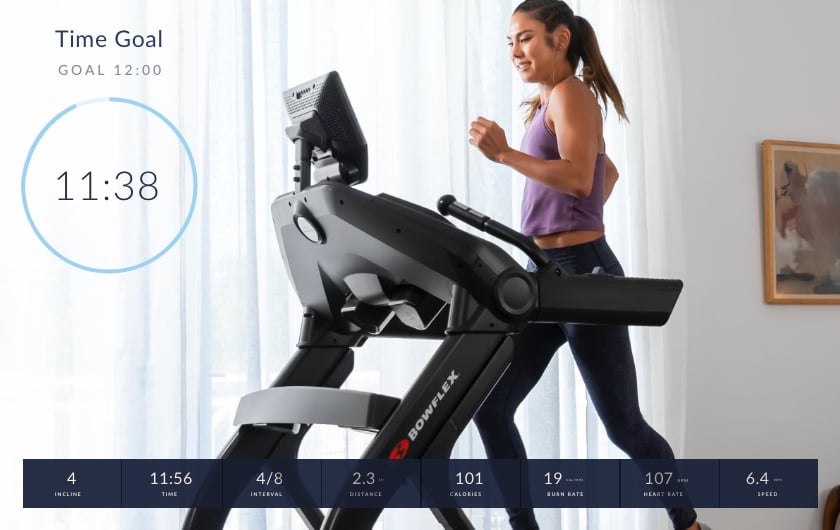 Track metrics while torching milestones.
Track your progress with metrics, rewards, and personal bests.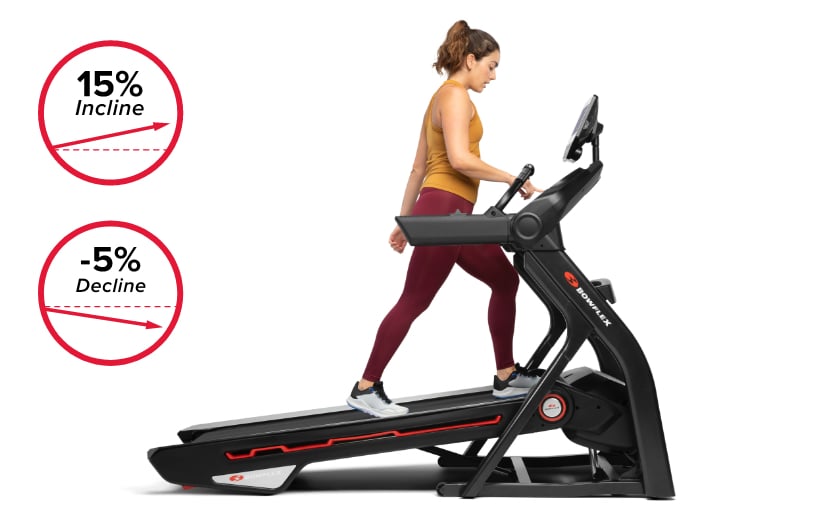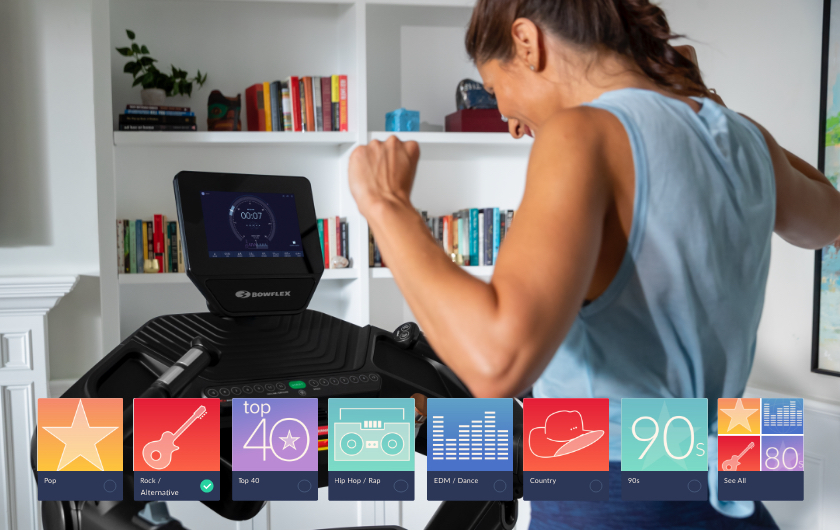 Pace your race with curated playlists.
Discover an ever-changing lineup of new playlists to blast through the built-in Bluetooth® speakers. JRNY Membership required.
Additional features of the Treadmill 25.

Speed and Incline knobs.
Adjust on the fly without breaking your stride.

Comfort Tech™ deck cushioning.
Provides a softer landing and an extra spring in your step.

Speeds up to 12 mph.
Challenge your pace by kicking it into higher gear.

Heart rate hand grips.
Stay within your primary heart rate zone.

Adjustable HD touchscreen.
Provides the perfect angle for every need.

-5% – 15% Motorized Incline.
For the hills, highways, and everything in-between.

Built-in media shelf.
Holds your phone or tablet securely in place.

Bluetooth® HR armband.
For advanced heart rate training and tracking.

SoftDrop™ folding system.
Safely maximize space in nearly any room.
Specs & Dimensions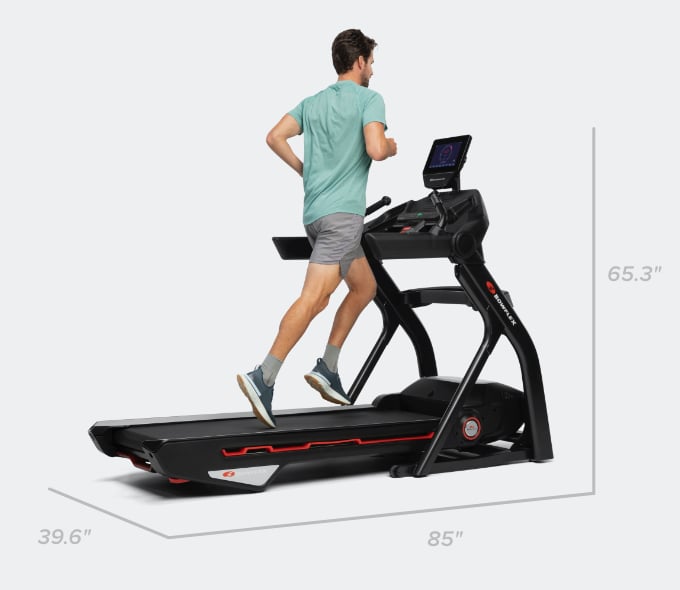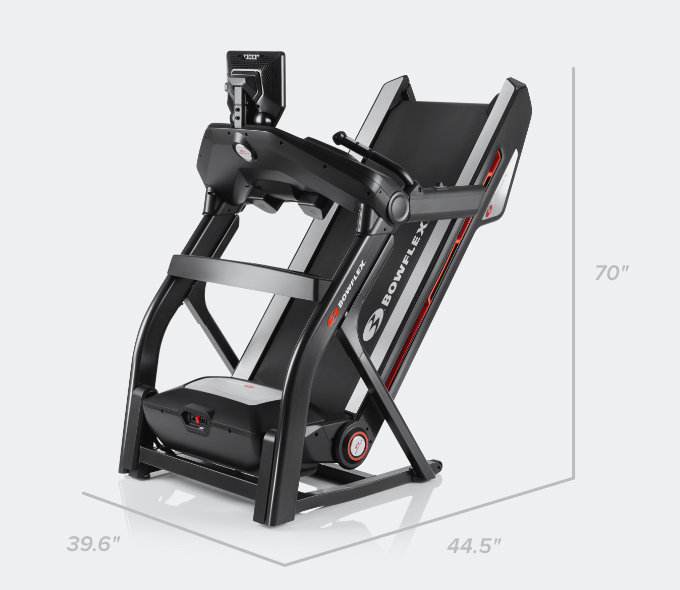 Dimensions
85" L x 39.6" W x 65.3" H
215.8 x 100.5 x 165.9 cm
Max User Weight
400 lbs.
181.4 kg
Assembled Weight
323 lbs.
146.5 kg
Min Ceiling Height
User Height + 21"
User Height + 53.3 cm
Console w/ HD Touchscreen
10"
25.4 cm
1 This offer's availability is subject to change without notice. At end of free trial, JRNY membership automatically renews at current membership rates until canceled. JRNY is available in English language only. Manage or cancel your membership directly from your Apple ID or Google Account.